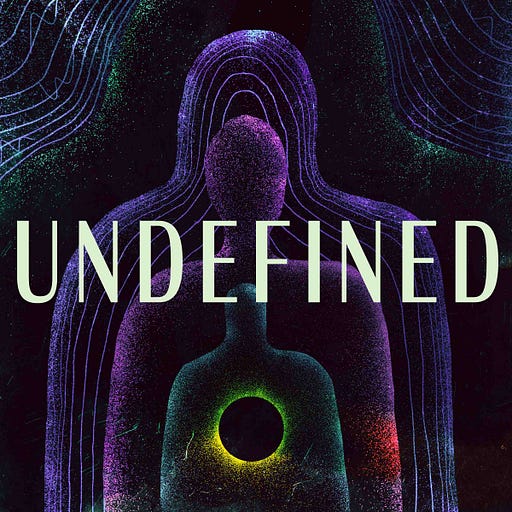 Dec 15, 2020 • 1HR 6M
Spiritual Boundaries and Protecting Your Energy with Lauren McAlpin
Where is the boundary between our authentic selves and our conditioned selves? How do we shed the definitions society creates to get back to our core self? What does it mean to be true to yourself? On Undefined, our host, Marisa Tashman, shares her conversations with thought-leaders, change-makers, and passion-players who have journeyed to return to the core of who they are. Together we explore authenticity, identity, core beliefs, definitions, conditioning and societal programming, social justice, relationships, spirituality, mindfulness, wellness, and self-love.
Today I share my conversation with Lauren McAlpin, an educator, tarot card reader and soon-to-be deck author, reiki practitioner, psychic channel, and graduate student in psychology at Harvard.
Topics
Developing your "clairs" (heightening your intuitive abilities)

Lauren's intuitive gifts

Overcoming a debilitating illness

Experiencing communicating with their father's spirit

Protecting your energy from your own energy

Balancing their multiple sides: the mystical/spiritual side and type A side

Spiritual boundaries

Being conditioned to never rest

Indications of overwhelm

Inspiration for Lauren's new tarot card deck: Tales of the Black Tarot

Exploring their lineage and being adopted

The label of "being non-binary" and sexuality overshadowing gender
Links
As always, thank you to Maytav Koter and Spencer Stewart for the music on my podcast. And to Laura Strohbusch for the podcast graphic.